Custom Promotions Inc.
Wedding and Social Event Guides
Designed for Function Venues, Restaurants, and Hotels
Do you host weddings or other social events?
Custom Promotions Inc. will customize your event guide so you can assist Brides, Grooms, and other prospective clients in planning their special day.
Included in your guide will be helpful advertisers whose services your clients could use.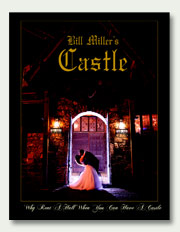 Sample Book 1 | Sample Book 2
Sample Book 3 | Sample Book 4 | Sample Book 5
Customized Guides include:
Beautiful Photos to Showcase your Facility
Introduction to your Facility


Ex. How many people can you accommodate? Where are you located?

Your Business Policies


Ex. Can any food or alcohol be brought onto the premises? What deposit is required?

Your Wedding / Meeting Menus


Ex. Do you offer carving stations, chocolate fountains etc.?

Diagram of your reception room including the dance floor, seating arrangements, and floor plans
Web link pages with your recommended services to upload onto your web site for your clients to use when booking photographers, wedding cakes, florists etc.